Full Custom Pearl Sprayjob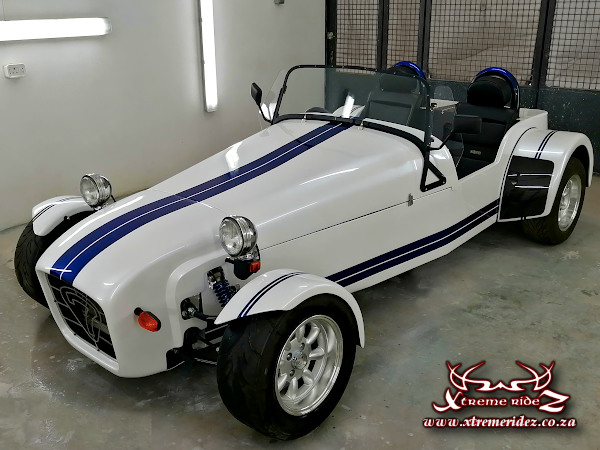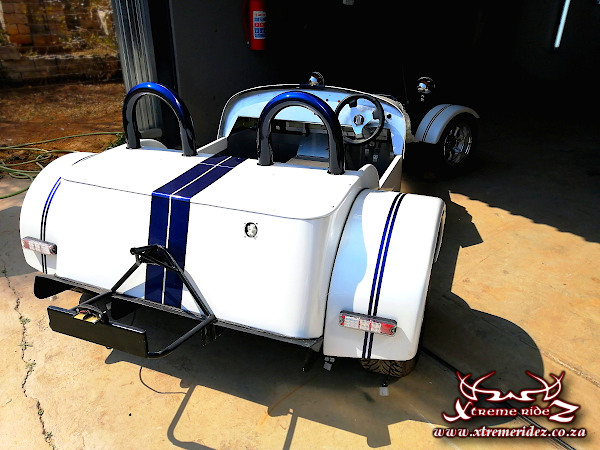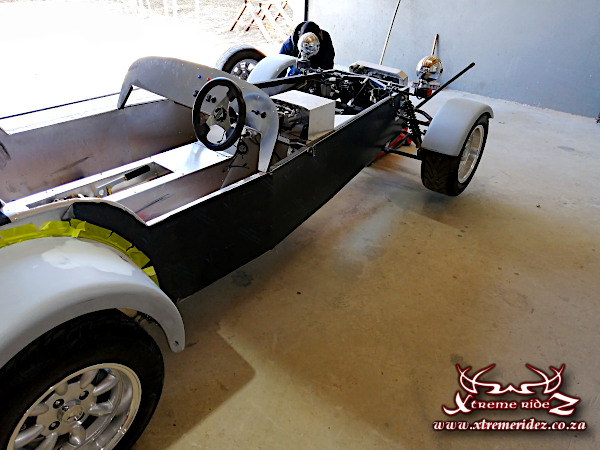 Body is ready for aluminum primer.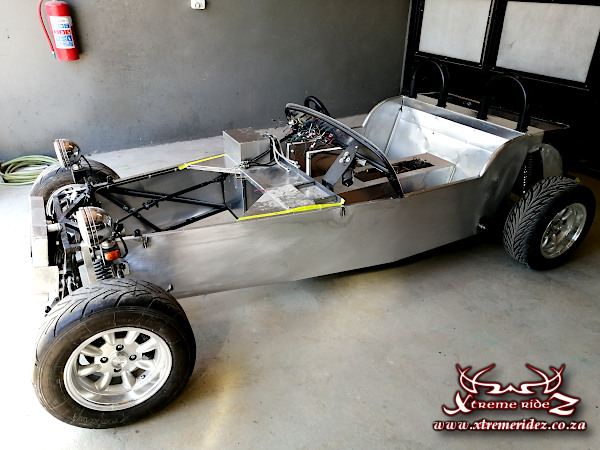 Fiberglass parts sprayed primer.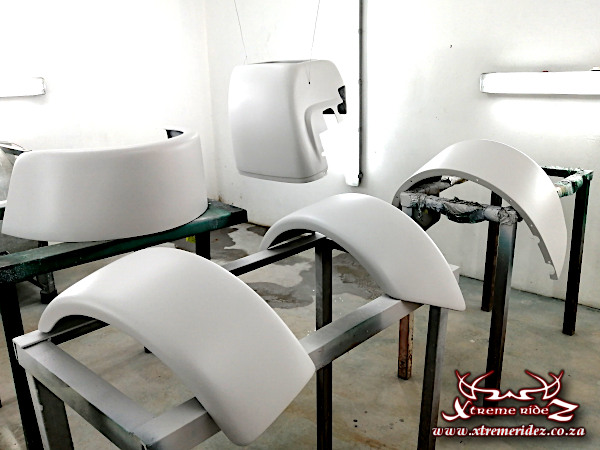 Body sprayed primer. Suspension parts prepping for spray.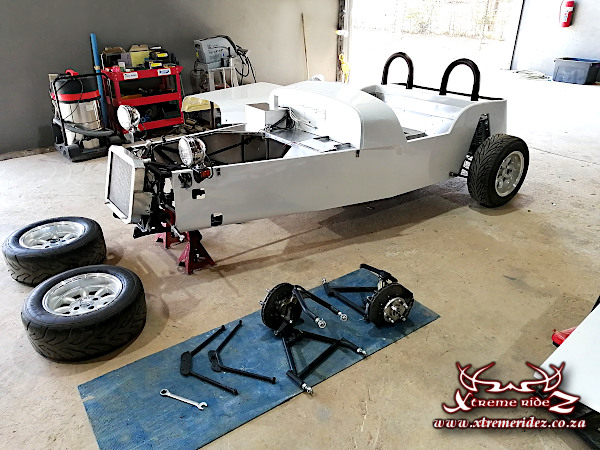 The customer was unsure how his idea would look on the car, so we made some photoshopped renderings. This is the one he chose at the end.
We will go the extra mile to make sure you are fully satisfied with the outcome.
Taped off the arches for the pearl blue paint. Customer decided on double lines.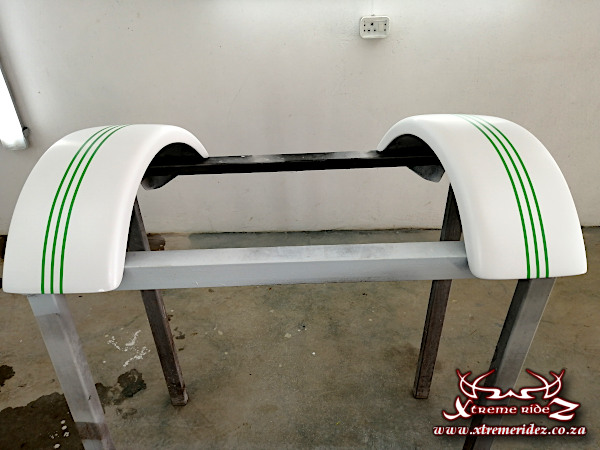 Many hours of measuring and taping to get the lines perfect.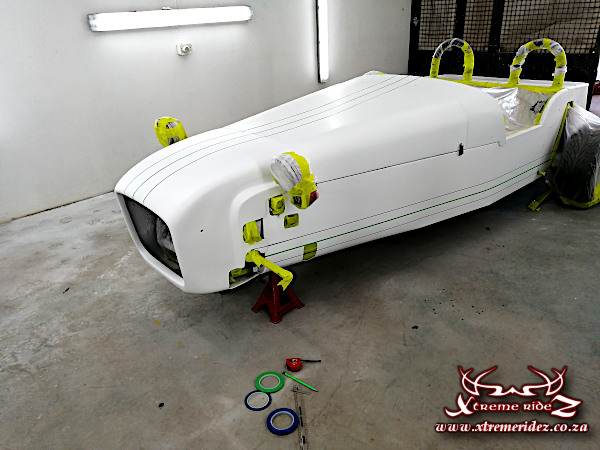 Pearl blue on the pearl white looking good. Ready for Clearcoat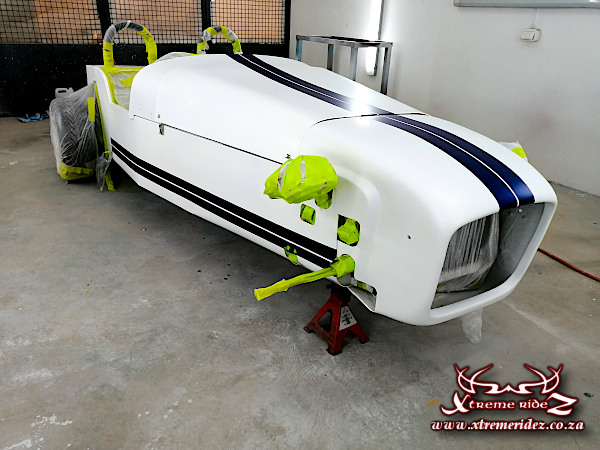 4 Leayers of Standox Crystal Clearcoat looking absolutely stunning.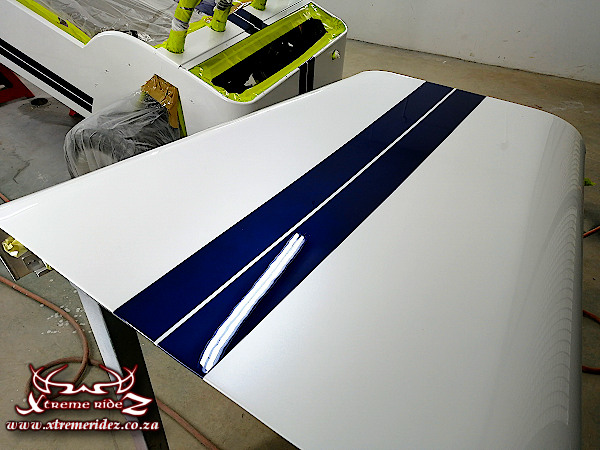 Body lifted to get access to the bottom for a perfect smooth clearcoat.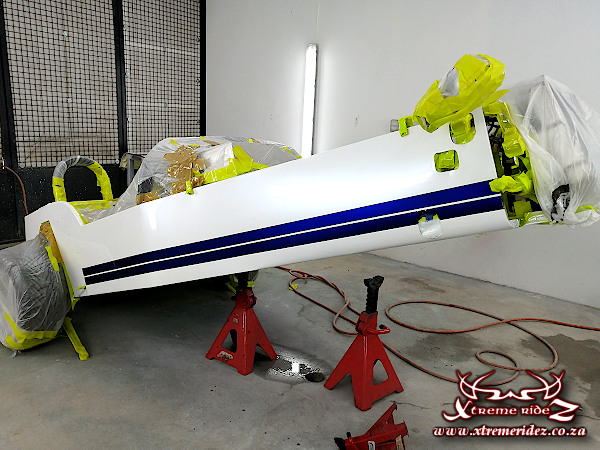 Suspension parts resprayed to match the rest of the car.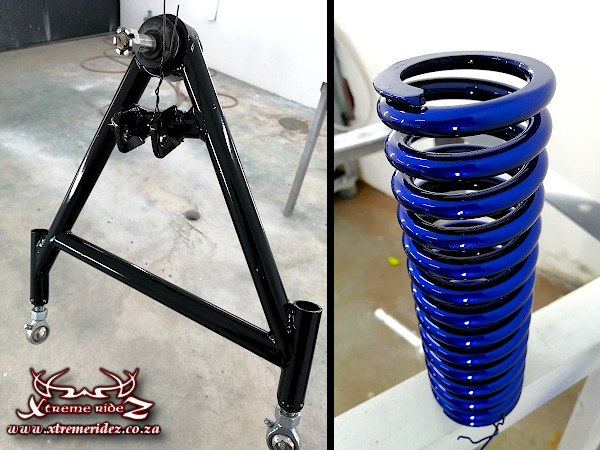 Attention to detail is what makes a car build perfect.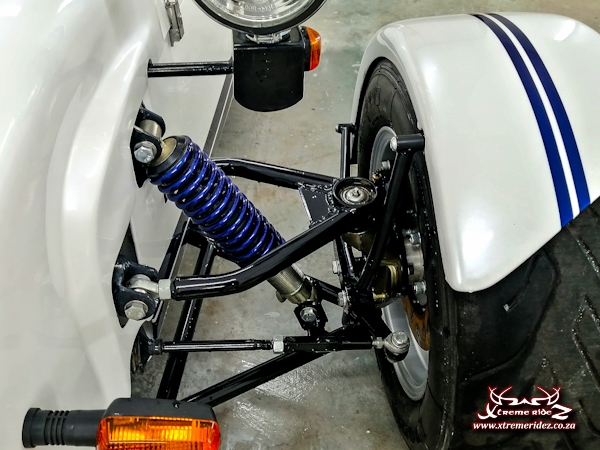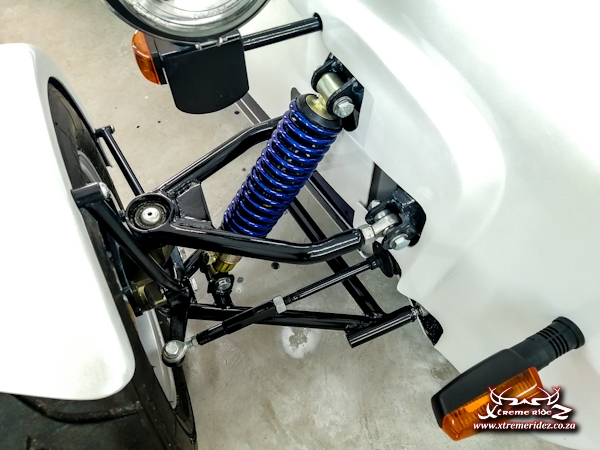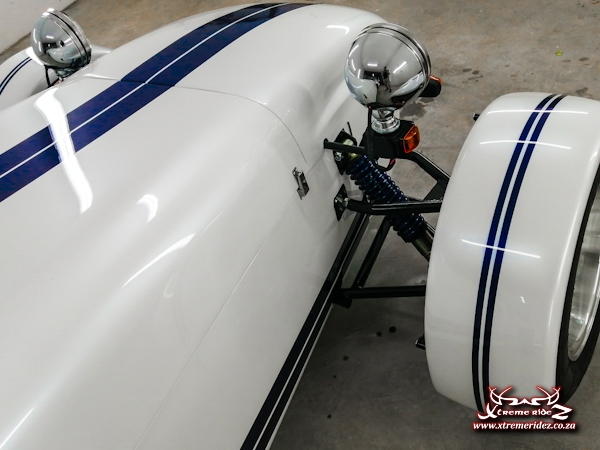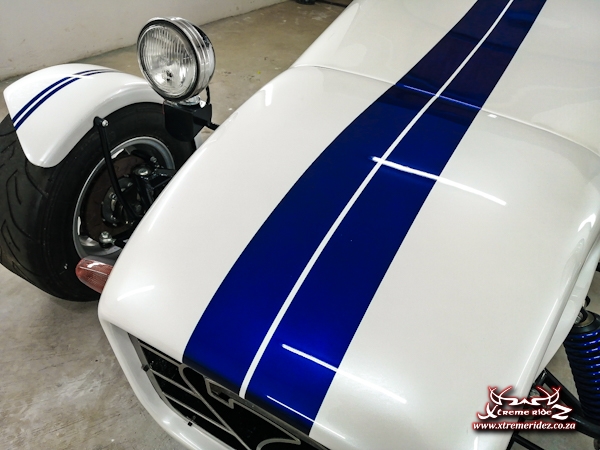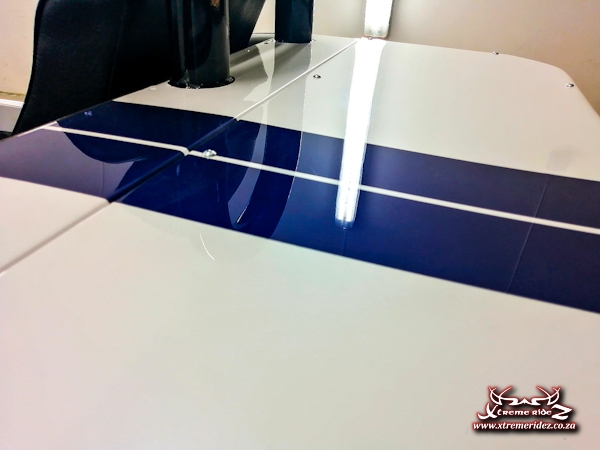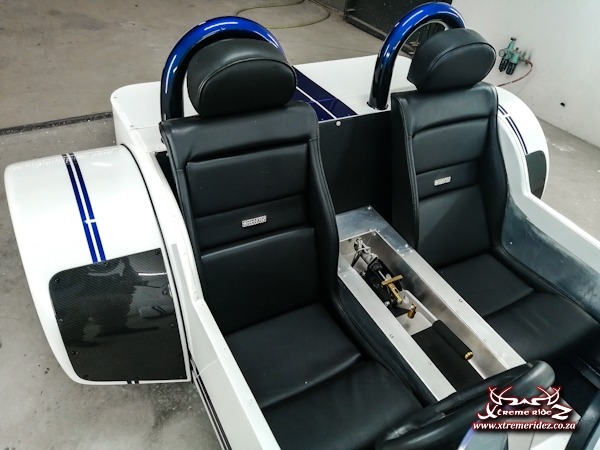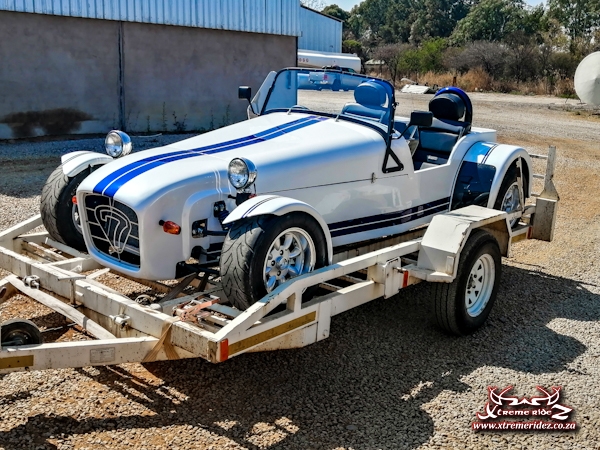 We are overall very happy with the outcome of this Lotus 7.
The customer is blown away by our work and sent his Lexus and Nissan Skyline to get the same love.
Like we said, once you enter our door, you become part of the family. Nothing compares!