Audi A6 with a V6 2.7 Turbo diesel motor.
This is one of our own projects.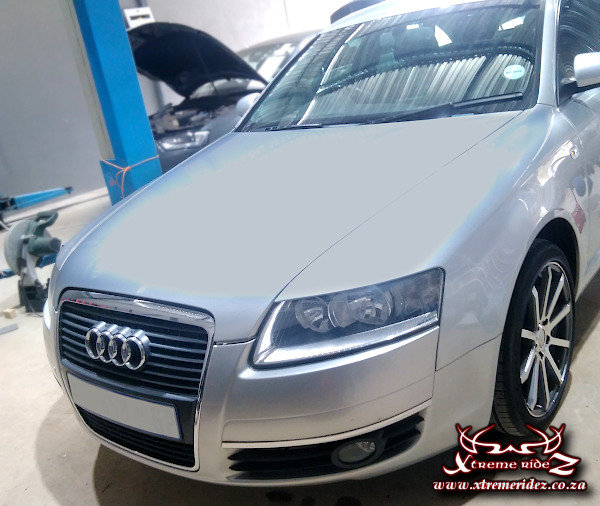 The V6 motor already has tons of power, but why not get the most out of it with some performance mods...
First we added one more large front intercooler in the middle between the two side intercoolers.
This is the biggest we could fit behind the bumper with only minor modifications.
Replaced the standard air filter with a K&N filter.
We added a boost gauge to make sure the turbo boost is running smooth around 1.6 - 1.8 Bar.

We later sent it for downpipe, decat and exhaust boxes delete. This is resulting in straight pipes from the turbo.
You can imagine what a V6 Turbo with straight pipes sound like.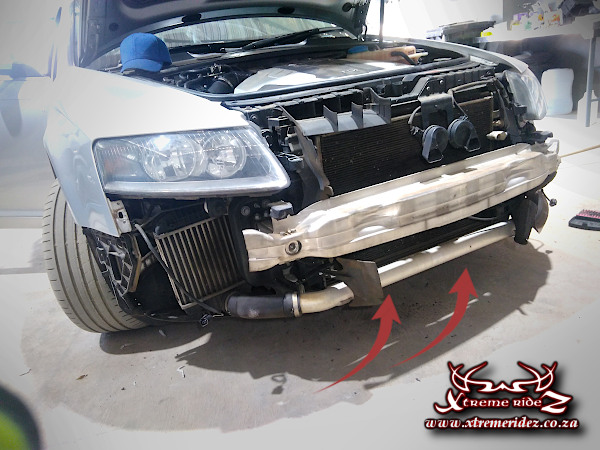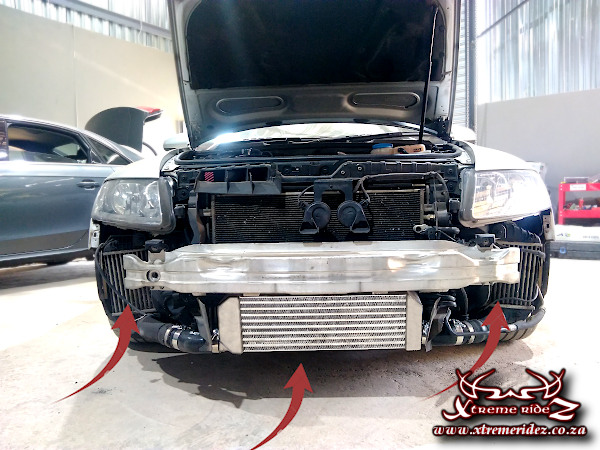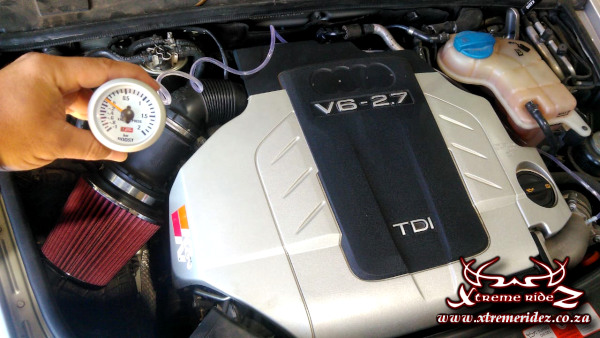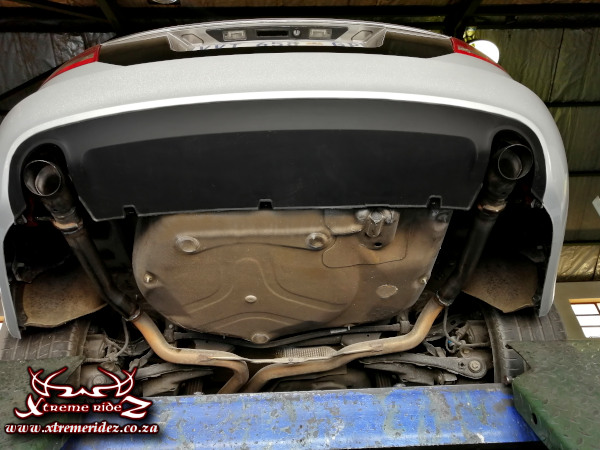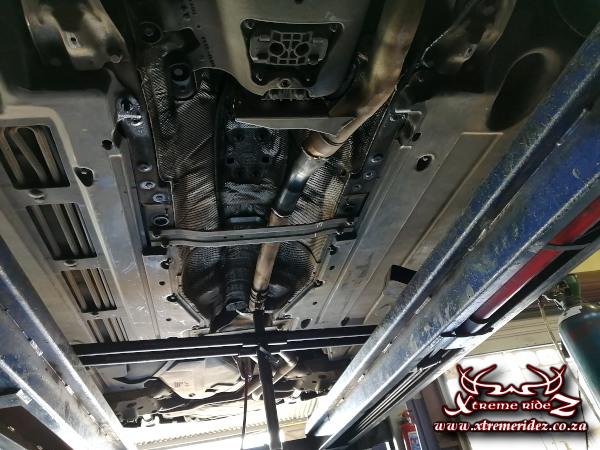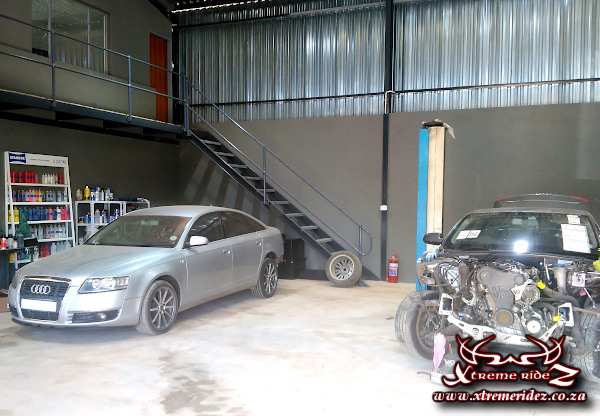 Performance mods we will be doing at a later stage is fitting the larger turbo with stainless steel pipe
straight through and software tuning, but for now the power is more than enough and with the
monster torque it beats most hot hatches on the road.
We will now focus on exterior styling.
Repairing all minor dents and scratches before painting.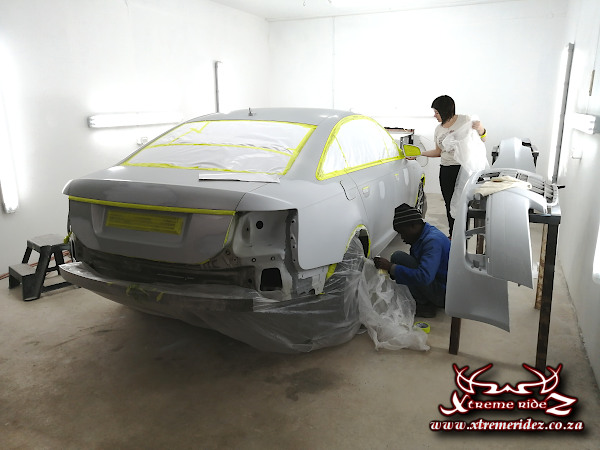 Masked up and ready for spray.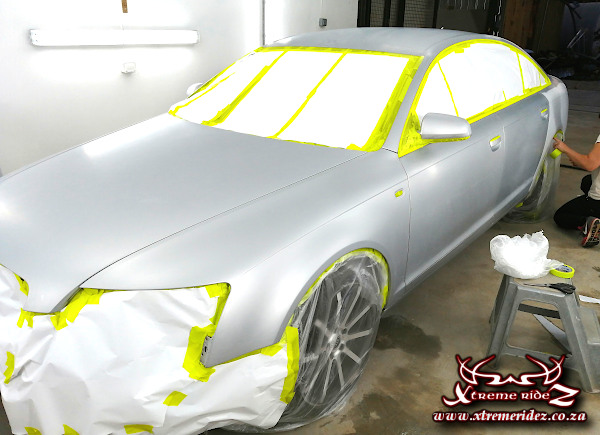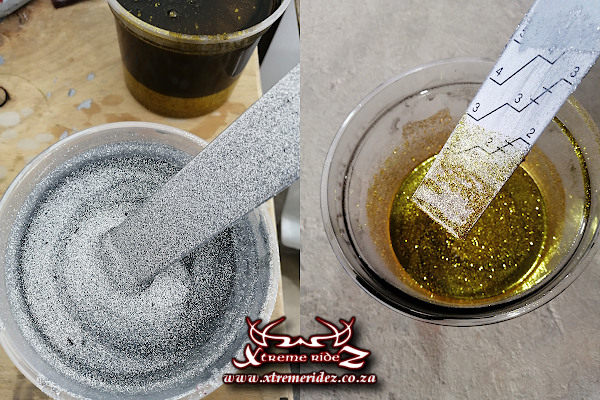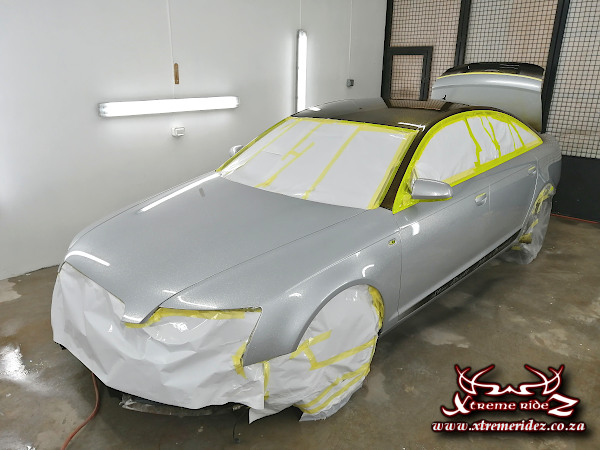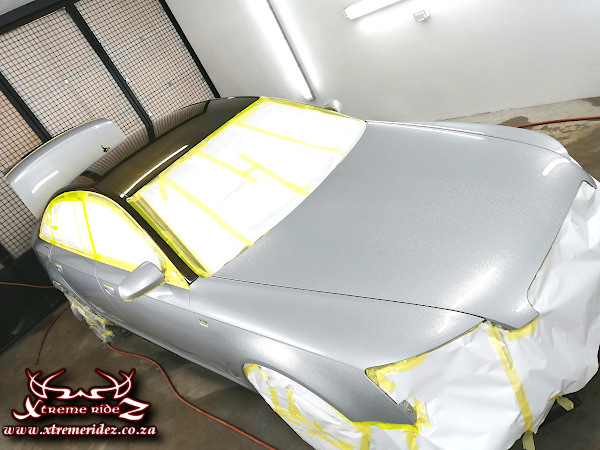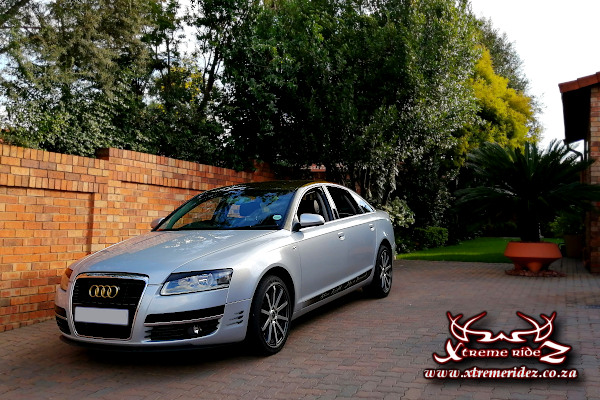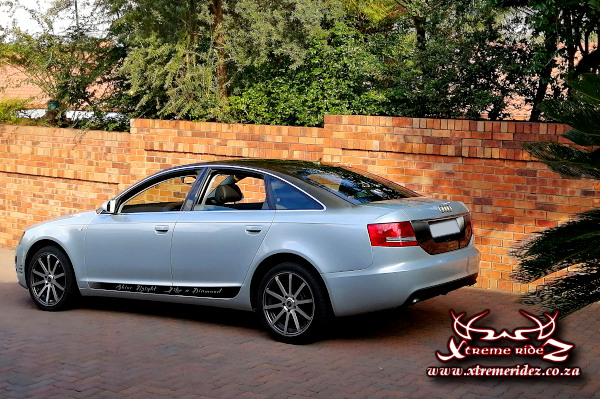 We blacked out the taillights, front bumper, and light corners to give it a more aggressive appearance. 
This custom 6 stage sprayjob is a real head turner. All eyes on this car everywhere it goes.
This color has a different appearance in every shade of light. Photos do this color no justice.
Truly remarkable color to see in person!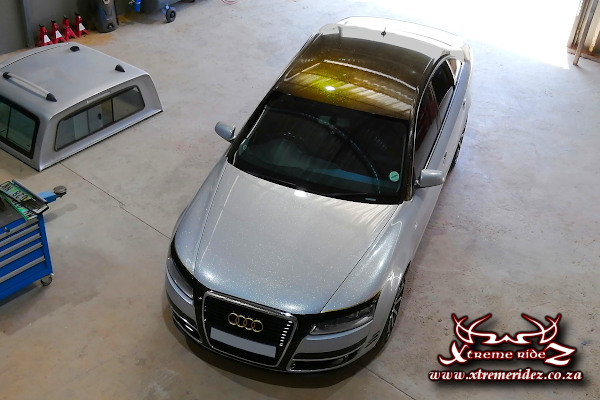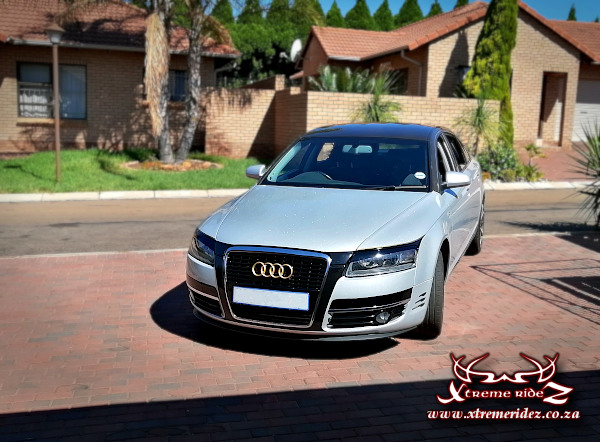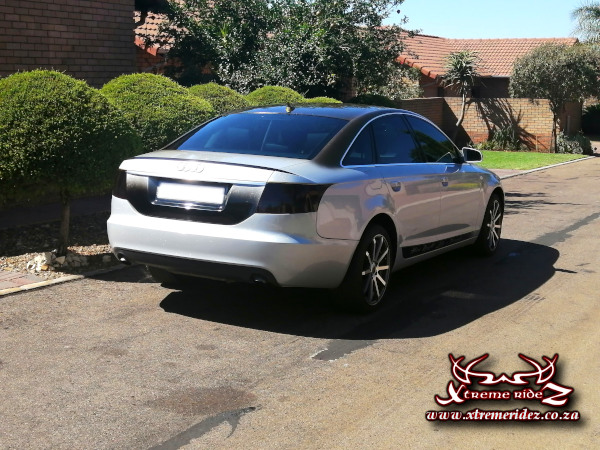 This project is not finished yet. Updated photos will be posted as we go